Affiliated Department or Office:
Business
Management Engineering
Education:
BS Civil Engineering SUNY at Buffalo 1985
MBA Management SUNY at Buffalo 1986
PhD Management Sciences SUNY at Buffalo 1992
Joseph Sarkis joined WPI as a faculty member in July 2013. He previously served as a faculty member at Clark University and the University of Texas at Arlington. His teaching and research interests are in the fields of operations, supply chain management, and sustainability. He is the author or co-author of over 400 publications. His research is widely cited and earned the designation of highly cited researcher in 2016, 2017, and 2018 from Thomson-Reuters/Clarivate Analytics (Web-of-Science). He has also been noted as the most productive researcher in the field of supply chain management from the years 1995-2015. He is the Editor-in-Chief of IEEE's Engineering Management Review and Associate Editor of Sustainable Supply Chains for Resources, Conservation and Recycling . He is also Co-Editor of the Greening of Industry Networks Springer-Nature Book Series. He has served as a visiting scholar in universities throughout the world.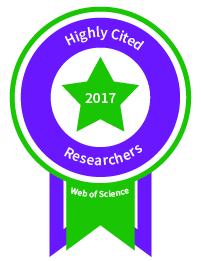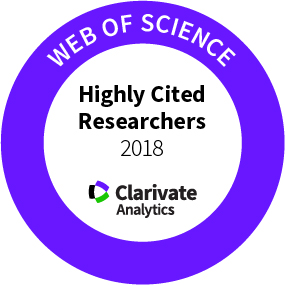 Office Location
Gateway 2 at 50 Prescott Street, 1318
Research Interests
Research Interests:
Supply Chain Management
Operations Management
Sustainability
Natural Environment
Multiple Criteria Decision Making
Professional Affiliations
Professional Affiliations:
Professional Highlights & Honors
Professional Highlights & Honors:
International Coordination Team
Greening of Industry Network
IEEE Transactions on Engineering Management
IEEE Engineering Management Review
Clarivate Analytics- Web of Science
Management Research Review
Sea-Sky Scholar Dalian University of Technology
Dalian University of Technology
Springer Book Series Editor
Greening of Industry Networks Studies
Industrial Ecology Fellow
Media Coverage
WPI Problem-Solving Hits the Mark at NEIA
Professor Joseph Sarkis, Foisie Business School, was quoted in an article by the New England Innovation Academy (NEIA) on WPI's signature project-based curriculum, the Interactive Qualifying Project (IQP). A group of WPI juniors teamed up to complete an IQP involving sixth-grade curriculum at the NEIA, which served as project sponsor. "The WPI IQPs serve many purposes and were designed as such. We seek to allow the students leeway in the paths they wish to link theory and practice. As advisors, we may provide general guidance, but students need to plan the project and execute it," Sarkis said.